COLLISION REPAIR
Impact Auto offers comprehensive auto body repair services, from minor dents and dings to repairing your accident damage. We have state of the art equipment and the largest in Aroostook County. Featuring frame repair equipment, expert color matching, towing assistance, vehicle pickup and delivery and will warranty most repairs. We take pride in clean, professional environment. Every vehicle goes through a detailed process for repairs down to final inspection and delivery, getting your vehicle back to pre-loss condition.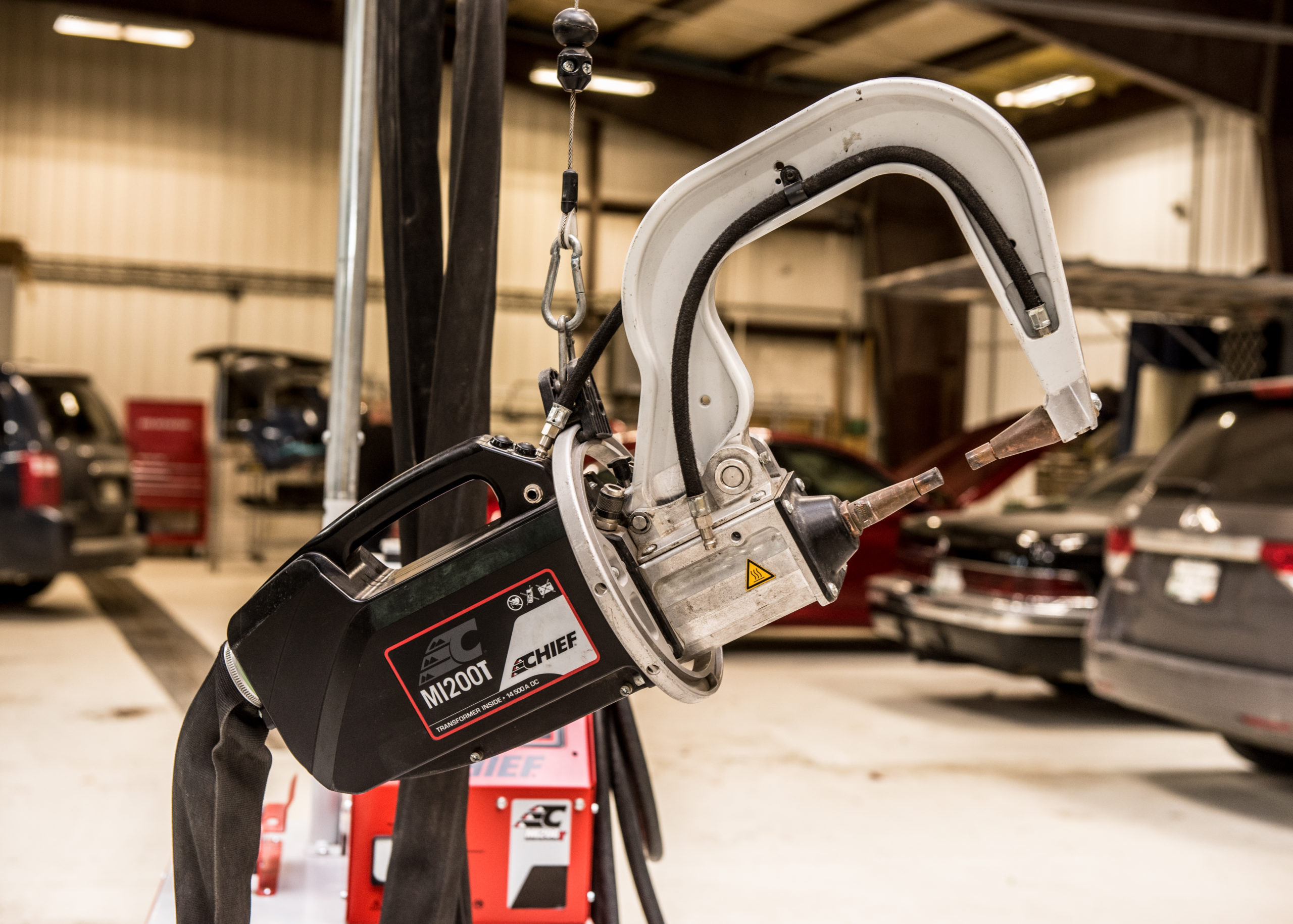 Today's cars are assembled using spot welders that weld panels together using heat and pressure to ensure strength during a collision.
FRAME MACHINE & LASER MEASURING SYSTEM
We have the latest technology to ensure your vehicle's frame and structural components match factory specifications when repaired.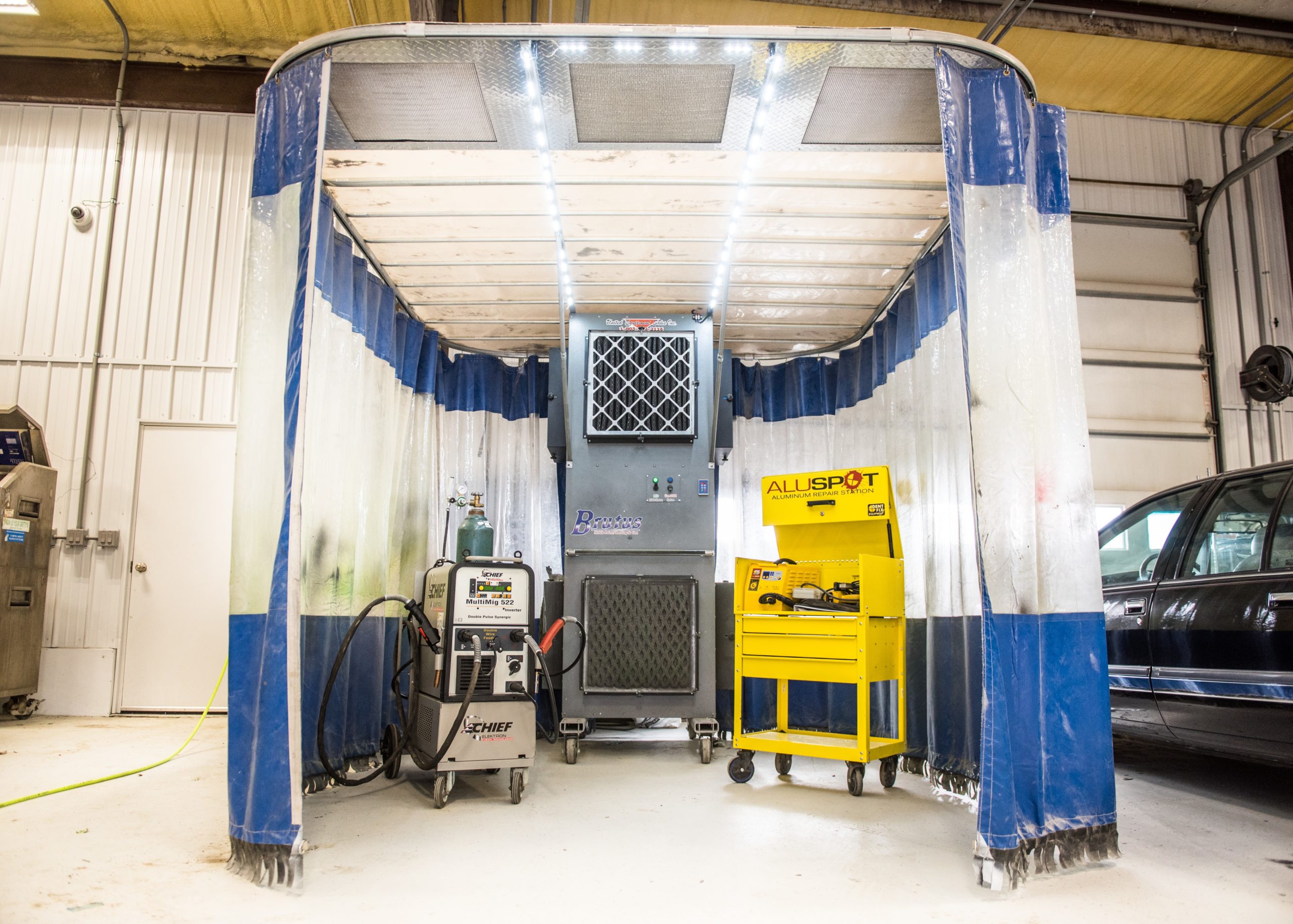 Some components on recent vehicle models are constructed of aluminum. These parts require specific tools and equipment to perform repairs. All aluminum repair must be complete in a separate area from conventional collision repairs to prevent contamination of the aluminum panels.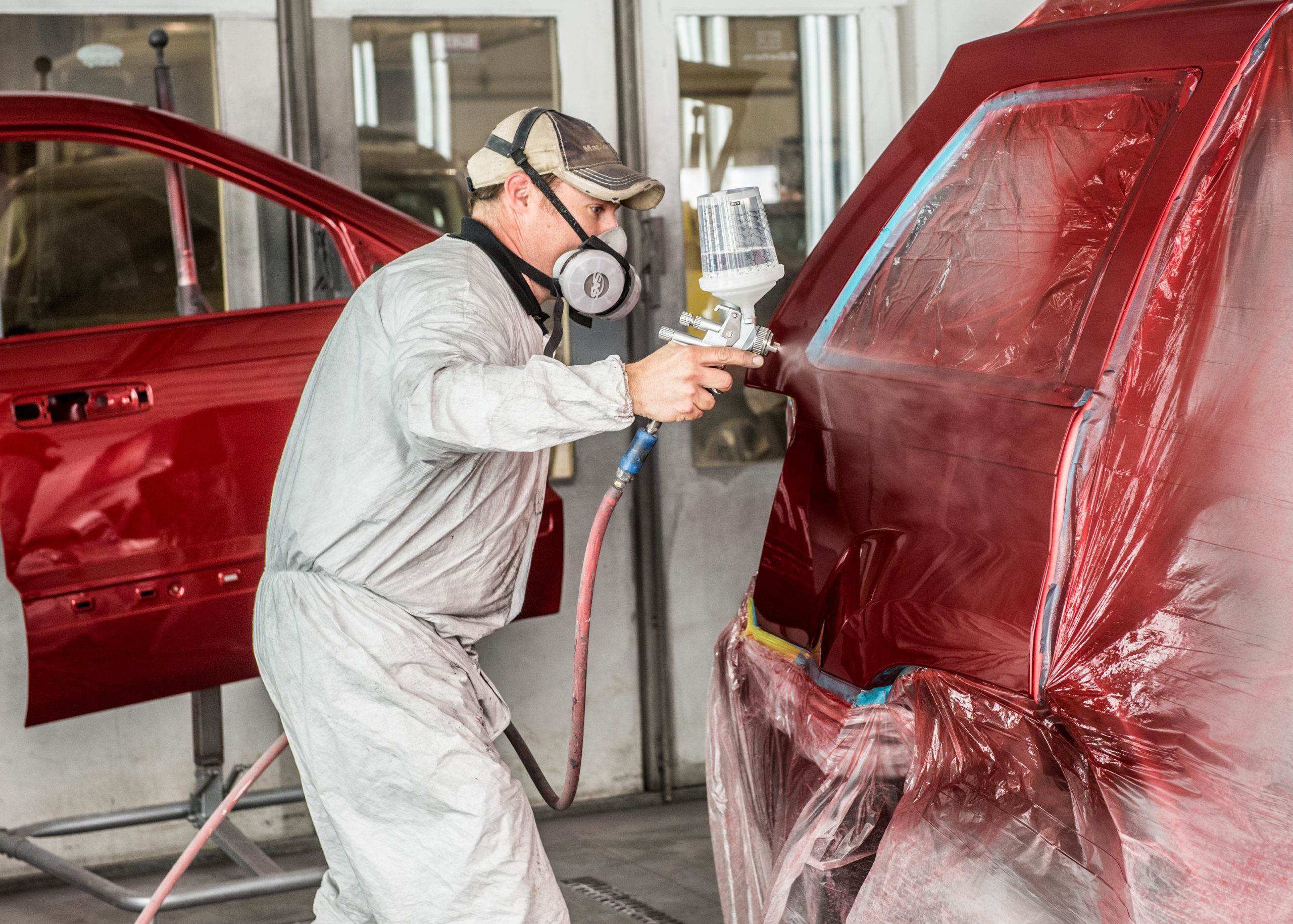 PAINT BOOTH & PAINT MIXING
We use a full downdraft paint booth during refinishing. The finish on your car is formulated to be used with correct air-flow and heat during application. All paint is heat-cured after application.