TOWING & RECOVERY
Impact Auto is the only towing company in Presque Isle with a flatbed, conventional wrecker, and a heavy wrecker service all under one roof. Our secure storage area is available to for towed vehicles awaiting repair or pickup. We are your complete towing service, no matter the job we can get it done.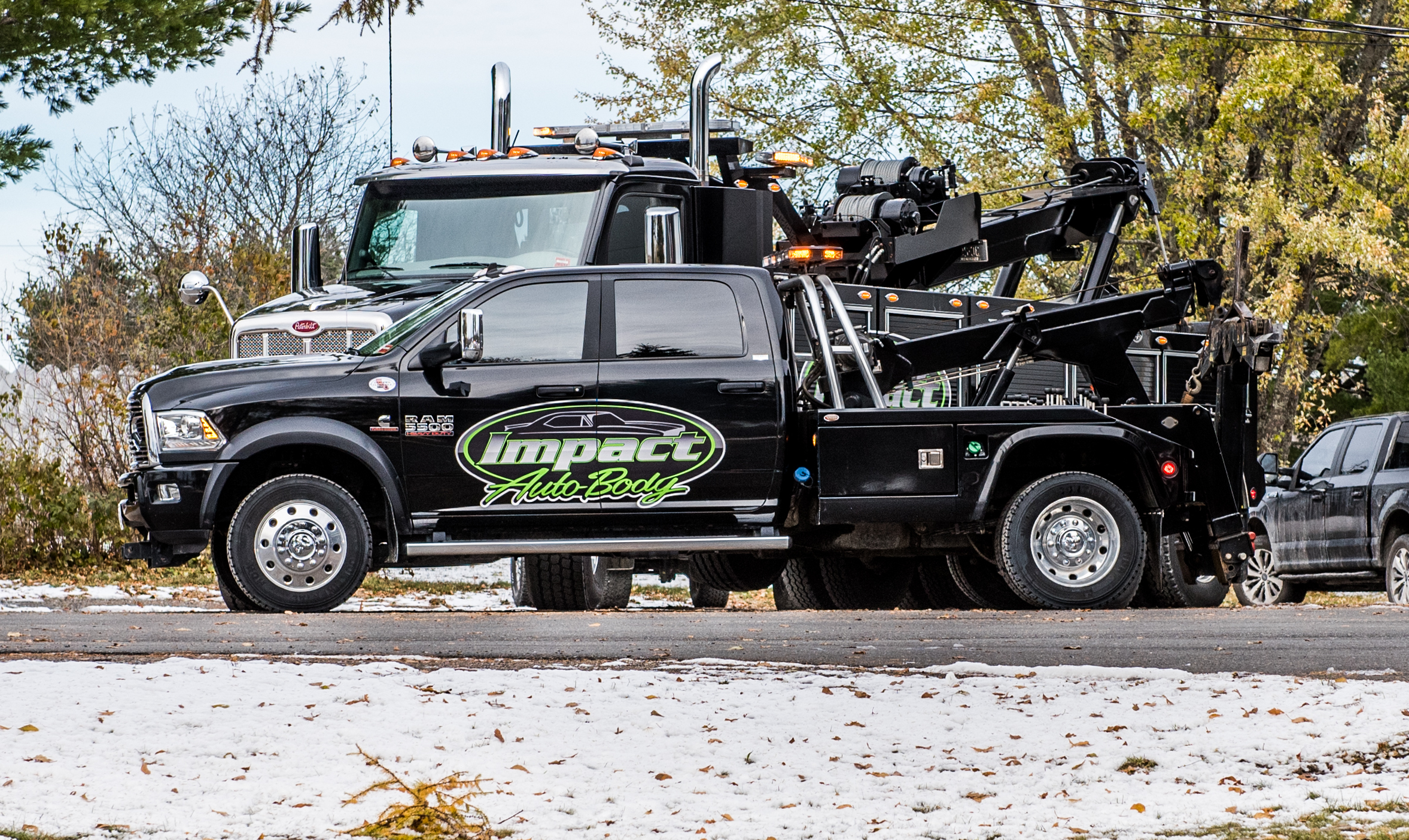 WE HAVE YOUR TOWING NEEDS COVERED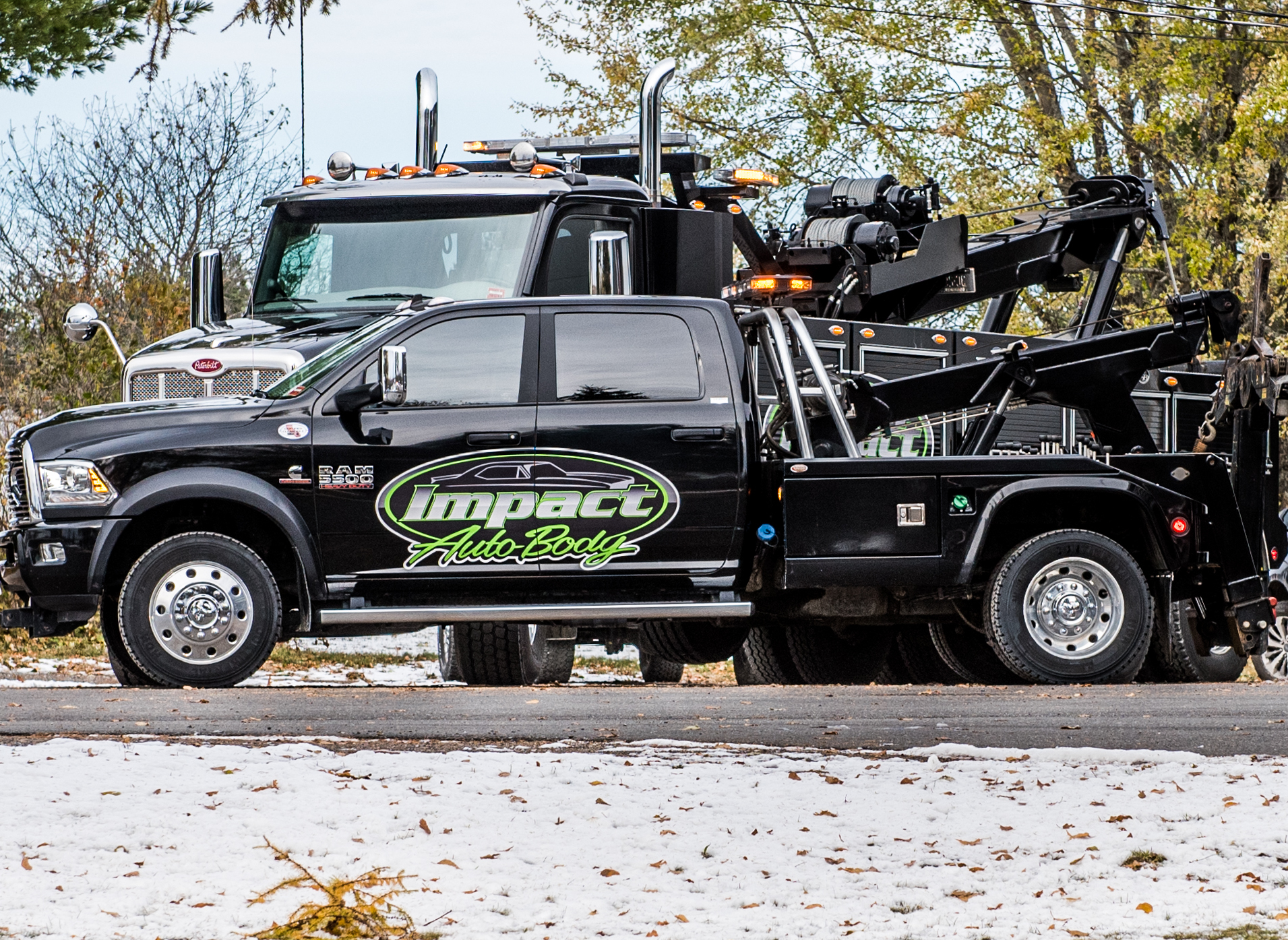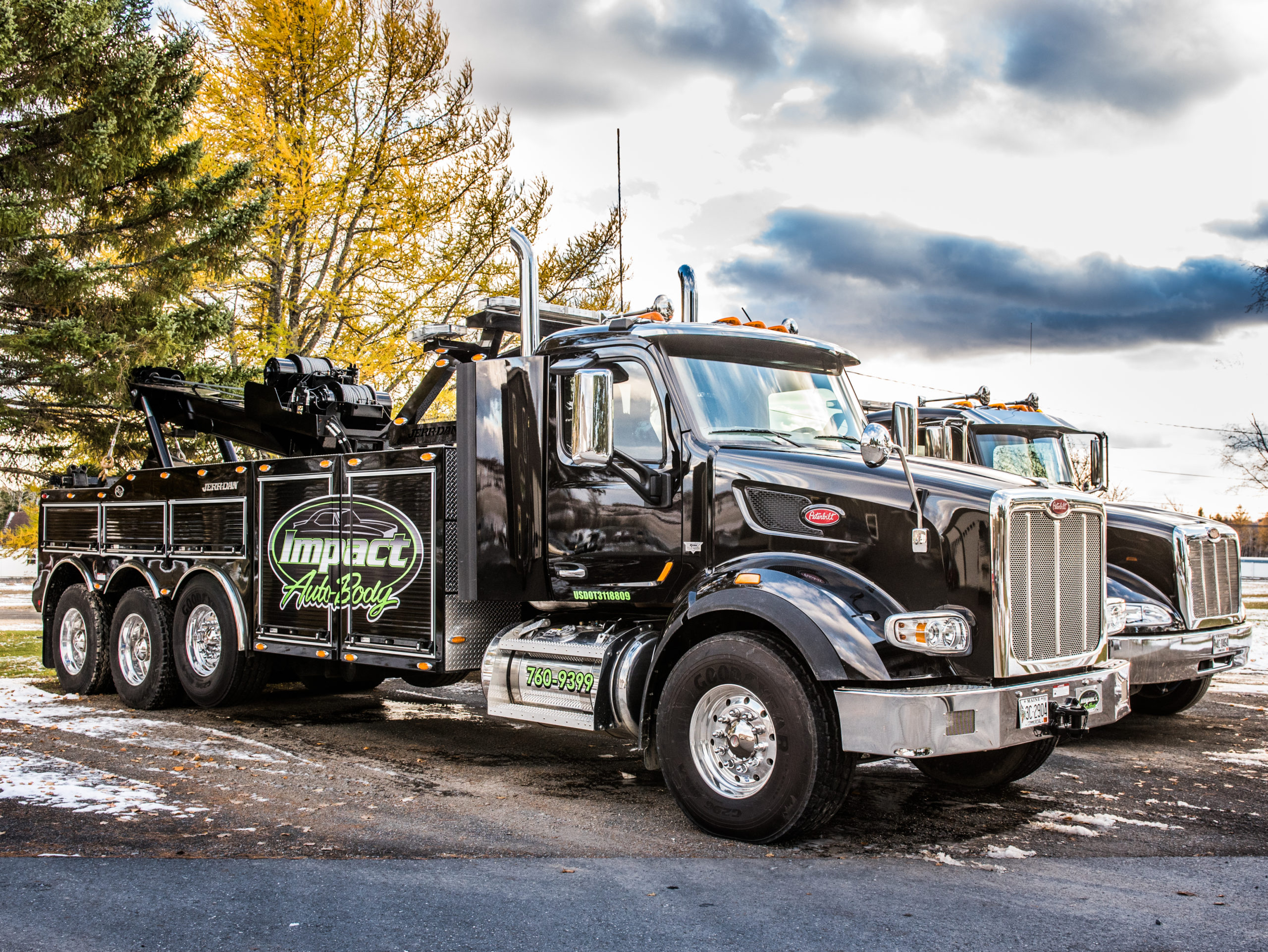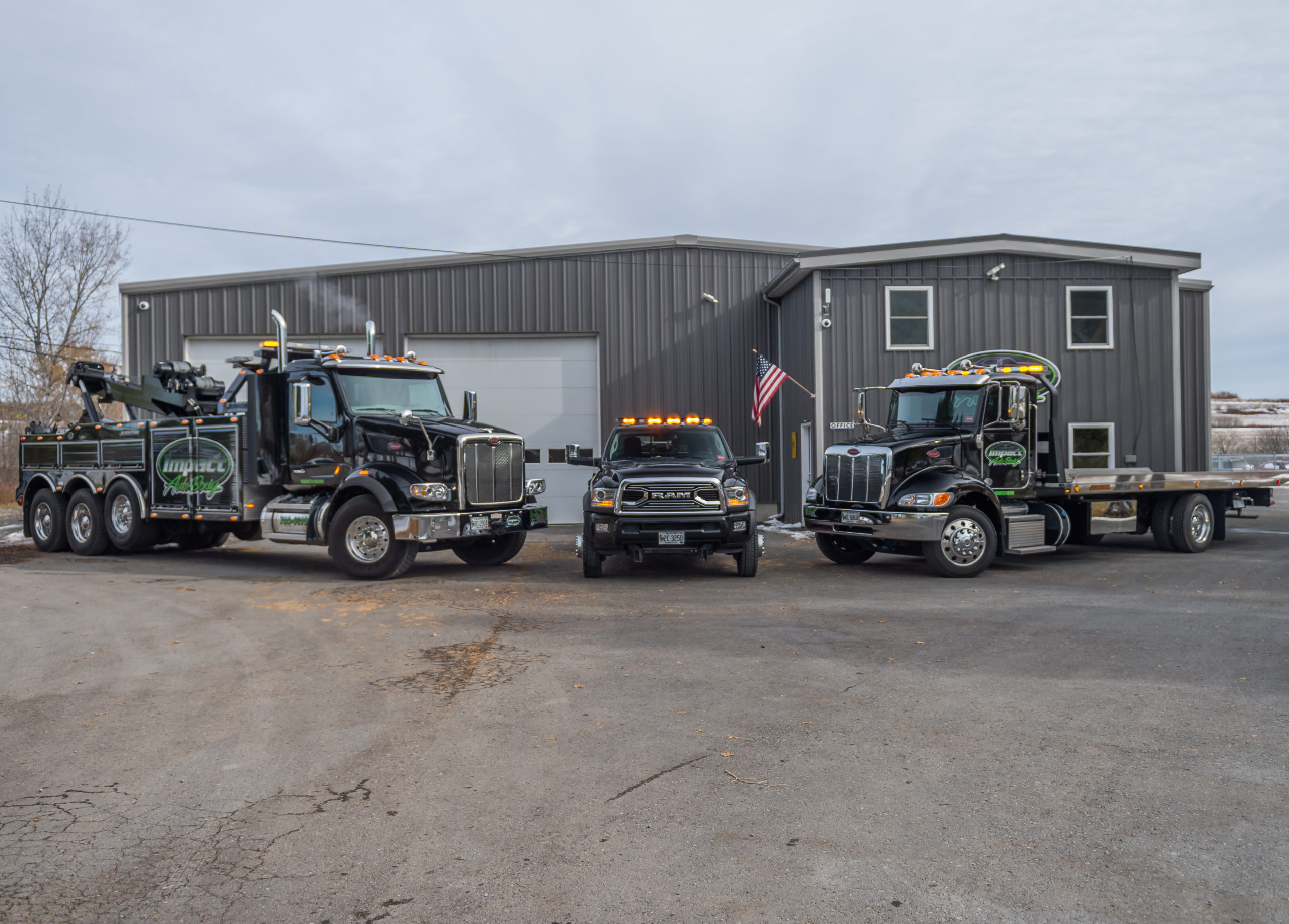 All wheel drive vehicles must always be towed by a flatbed to avoid drive train damage.
Fast and efficient to get vehicles loaded and on their way to a repair shop. Also, this truck has a twin-line recovery boom which is essential for recovering vehicles that are off the roadway.
HEAVY-DUTY TOWING & RECOVERY
We are equipped with the largest heavy wrecker north of Bangor. It can haul any heavy truck on the road. It also has three winches which makes it ideal for recovering vehicles that have left the roadway.
We have the best-equipped recovery equipment to recover any vehicle from an accident scene.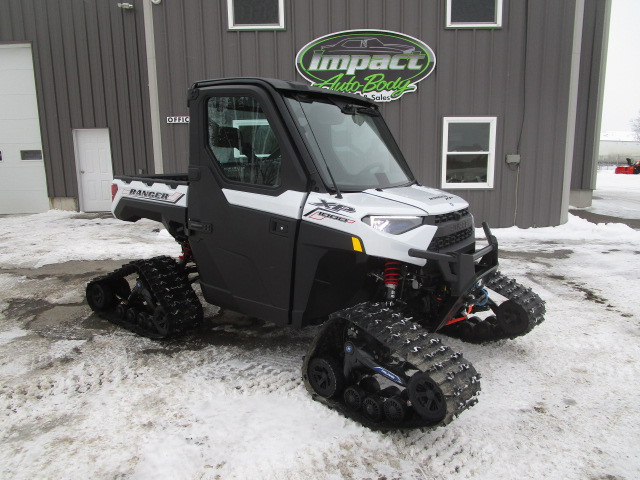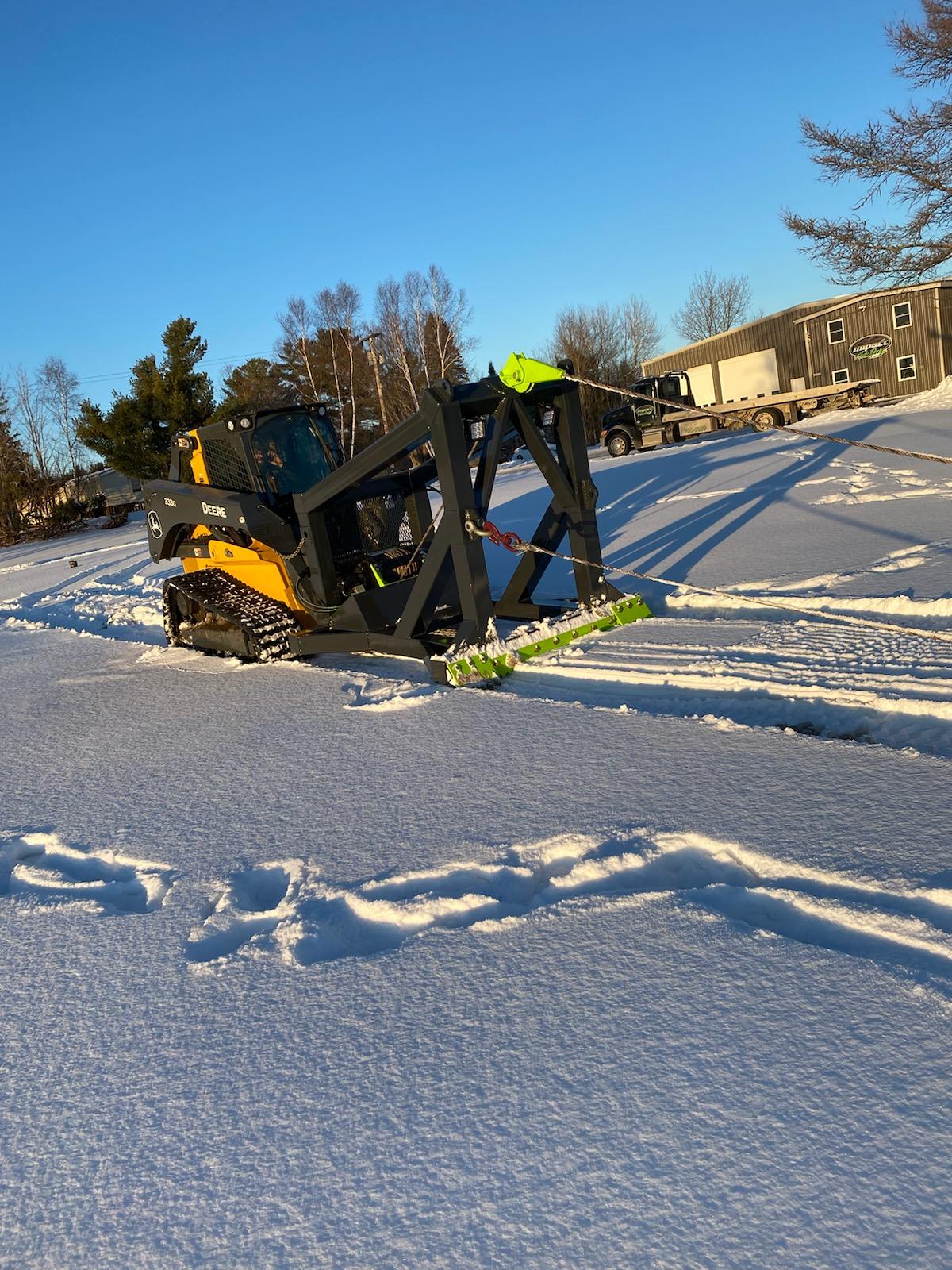 Offroad Recovery
We two specialized pieces of equipment specifically for off-road recovery. Our Polaris Ranger is perfect for cars, truck, suvs, snowmobiles and other UTV's that are disabled or stuck off-road.
Our tracked skid steer is equipped with a custom built winchbox. Its design allows it to anchor into the ground utilize the 30,000 lb hydraulic winch to recovery heavy machinery, equipment or trucks that aren't' easily accessible with a conventional wrecker.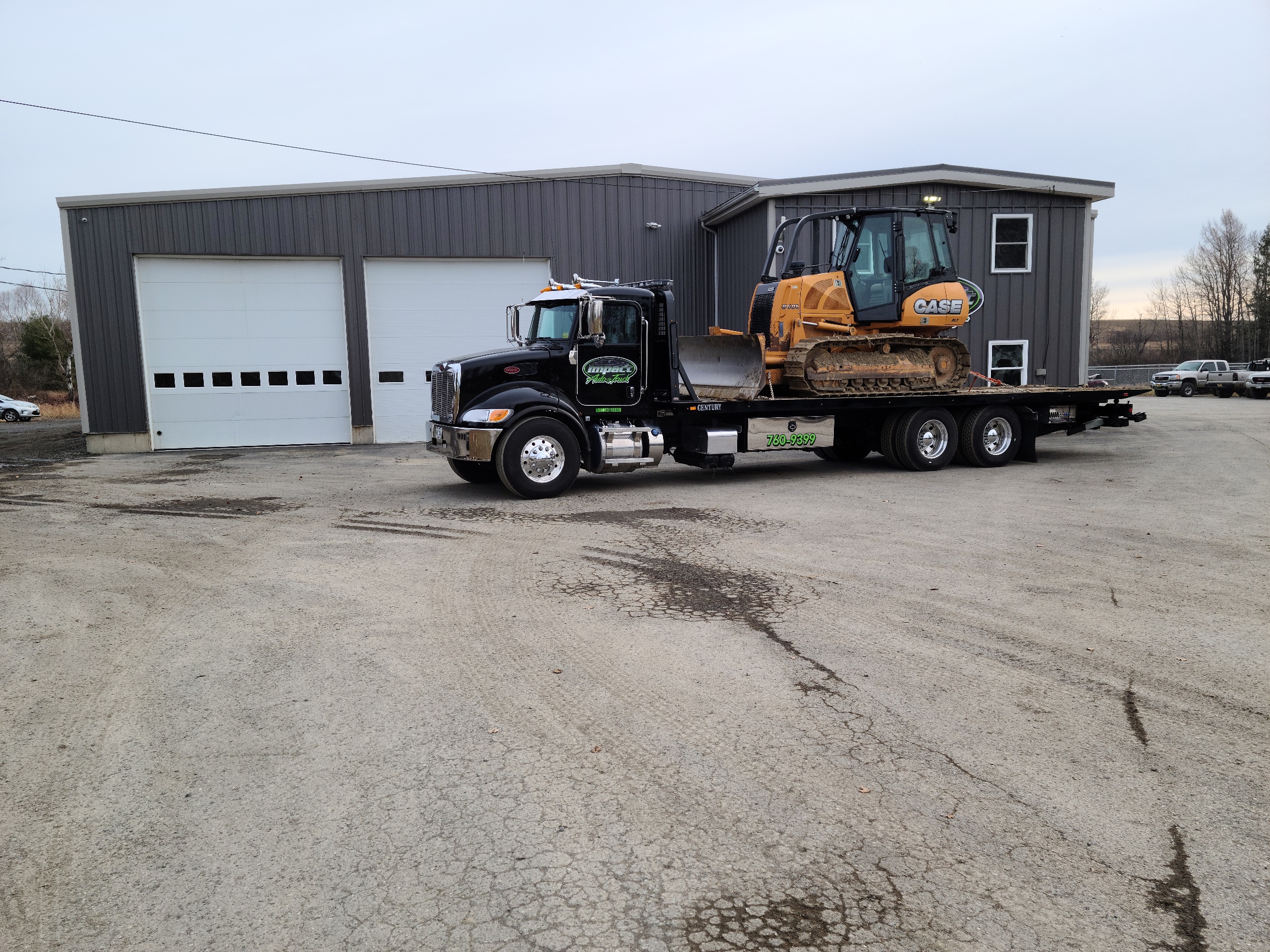 Duty Carrier Heavy
We have an industrial carrier. It is equipped with a 30,000 lb carrier deck with wooden planks. It is very versatile for equipment and/or vehicles heavier than 10,000 lbs.
If you need of towing, winching, jump start, flat tire change, emergency fuel delivery, or automotive lock-out services call Impact Auto for 24-hour service for roadside assistance.
PROFESSIONAL REPOSSESSION
Impact Auto is the only licensed repossession company in Aroostook County. We specialize in recovery of all vehicles, from recreational to commercial. We have a very high level of success, along with a timely turnaround, and offer transport to auction if necessary.